Similar to my "Three Inshore Anglers You Need To Know", here are three offshore anglers you NEED to know. I had put off writing this blog for many reasons, but I felt that it was necessary to at least talk about these three guys. I felt that there were so many people that I could include whom I neither had space for nor the knowledge to portray accurately. Additionally, I am just not that knowledgeable about the subject.
You're quite the offshore angler if you have the nickname, the "Dean of Key West", and for 38 years he has been guiding anglers to catches of a lifetime, including 239 IGFA world records. He is a recipient of the IGFA's prestigious Tommy Gifford Award which celebrates the captains, guides, and crew that have made extraordinary contributions to the advancement of sportfishing through innovation, outstanding catches, and other noteworthy examples of leadership in their trade.
The Bud n' Mary's Crew 
Legendary Bud n' Mary's marina in Islamorada is home to storied charter boats both inshore and off. They are all incredible guides, but count your lucky stars if you are able to fish with any of these three individuals.
Alex Adler
Captain of the Kalex since 1976, Alex Adler is one of the best offshore guides on the planet. He has fished around the world, was named one of the TOP 50 Captains in Saltwater Sportsman Magazine, is a Tommy Gifford award winner and has numerous tournament wins to his name including the 1981 Bimini Blue Marlin Tournament, the Cat Cay Tuna Tournament (x2), countless tournaments in the Florida Keys, including the Florida Keys Triple Crown Series and the Florida Keys Gold Cup events.
A second-generation Keys guide and captain of the Relentless for over 30 years, he is a perennial finisher in the Islamorada fly sailfish tournaments. He has fished the Florida Keys Gold Cup Sailfish Championship 15 times and won it an astonishing seven times, often with double-digit releases. The boat has finished in 1st, 2nd, or 3rd place in various Keys offshore tournaments an astonishing 60+ times within the past 30 years.
The Stanzyks
Richard Stanzyk has owned Bud n' Marys since 1978 and his entire family is as fishy as it gets. Richard Jr. is a great backcountry guide, but we're specifically talking here about Nick Stanzyk and the old man (Richard Sr.). In the early 2000s, they pioneered daytime swordfishing, something that was practically unheard of. Night fishing for swords was the only way to do it, but these guys found a way to catch them during the day which completely turned the entire fishing industry on its head. Catch rates went up, techniques changed, it was a whole new world.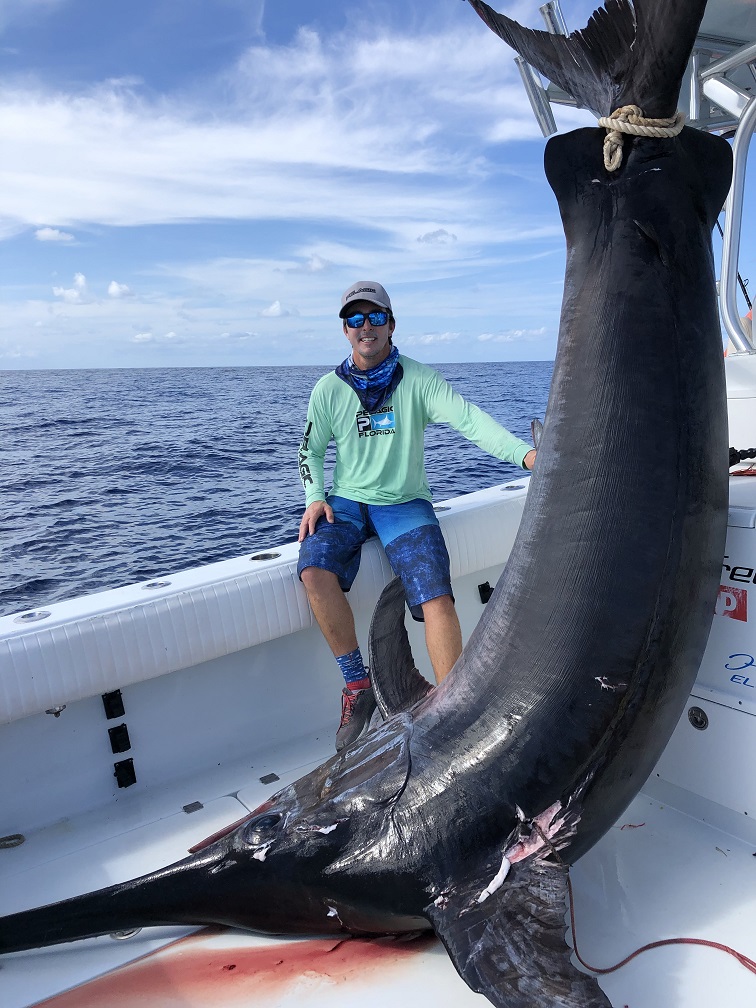 Taken from the IGFA website, "In 1967, Delph won the prestigious Master Angler award in the Metropolitan South Florida Fishing Tournament (MET) and, two years later, became the first to repeat the title." Continuing on, "He won the MET's Guide Achievement award for 20 consecutive years for guiding more clients to Master Angler titles than any other captain in history. Delph was the first to guide more than 100 clients to IGFA world record catches, which earned him the IGFA Lifetime Achievement Award in 2008. He notched a career total of 296 world records as well as numerous tournament wins."
Today, his sons Billy and Rob carry on his fishing legacy in Key West. He is one of the greatest offshore anglers to ever live.
In Sum
I am not the foremost authority on offshore fishing, but if you at least know the offshore anglers whom I have described here, you'll be alright. Try to fish with some of these guys and appreciate their greatness. I recommend listening to Mill House to learn more about these and other legends that I have not described here.
Until next time, tight lines.