It's December 23rd, you've comfortably got all your Christmas shopping done right? Oh wait, you forgot about the fishermen that you have to buy gifts for.
You hate fishing and know nothing about it. Rest easy you poor tortured soul! I'm going to make this easy for you by breaking down the best Christmas gifts for fishermen!
**Note this is for saltwater inshore fishing only – offshore fishing and freshwater is another blog entirely so you're going to have to deal with it.
Spinning Reels
What's great about these reels is that even if you want to use them in freshwater, you can! The same cannot be said for reels made for freshwater being used in saltwater – very bad idea. The below list are my three recommendations:
Shimano Stradic: I use them myself and I love them. No one I know who owns one has ever had a single bad thing to say about them. A little high in price, but it's a high end reel.
Diawa BG: I've tested these reels and have to say that they are spectacular. I know guides and friends who absolutely love them. It comes at a slightly cheaper price point than the Stradic.
Penn Battle: The most affordable reel on this list. I have owned these reels for years and still own a few. I never had any issues and found them to be good solid reels. Great value play.
Rods
I'll be honest here, in this list, I only use two out of the three listed rods. However, just like not having to go to New York to know that they have amazing pizza, the same is true of the third rod on this list.
Star Rods: Stellar Lite and Seagis: I own three of these. I wish I could own five. From my heavy shark/tarpon rod to an ultra-light setup, I love these rods. Through carelessness my friend accidently snapped my ultra-light, I fished with it the rest of the day and landed multiple trout and redfish including an upper slot red… on half a rod.
Shimano Teramar: While Shimano is more well known for their amazing reels, this rod is simply fantastic. I've landed a ton of nice redfish, snook, trout, sharks and black drum on this rod. I have friends who use these as well and they absolutely love them. Can't go wrong here.
St. Croix Mojo: I've never used these rods, however, I know they are a built with a high degree of detail and are known for amazing performance. For the price tag, they better be.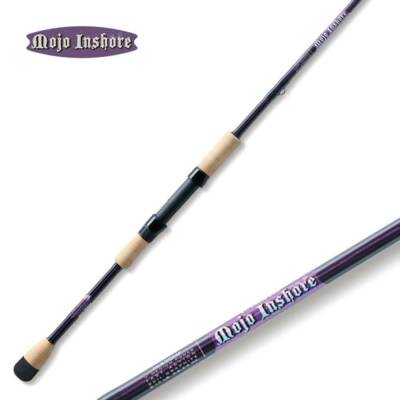 Bonus – G-Loomis Greenwater 
This is a rod that I only have secondhand knowledge of, but it's a rod that is similar to St. Croix. High performance, high quality, high price tag.
Sunglasses 
There are a ton of great glasses on the market. The two obvious snubs in this list are Salt Life and Pelagic, this list are just MY personal recommendations. I feel that the Salt Life and Pelagic glasses are just too expensive, but again, they are amazing products. That being said, I've tried them all and think very highly of all of these brands.
Costa del Mar: I've only owned Costas. I love them, they're a fantastic pair of glasses that will serve you well. I even know people who own multiple pairs of Costas or even own other glasses on this list yet still own a pair of Costas.
RCI Optics: Right Coast Independent makes a great pair of glasses. They're clear and may be more durable than Costa, I enjoyed wearing them and everyone who I know that owns a pair never has any complaints.
Smith Optics: Smith is another company that makes a great pair of shades. Durable and comfortable, I enjoyed wearing them as well and no one I know who owns a pair ever had anything bad to say about them. Worth a look!
Soft Lures
If you go looking for soft plastics, you'll see a million different lures and not have any idea where to start. There are three you should actually consider. They are as follows:
D.O.A: D.O.As of all kinds work. Period. I've landed a ton of nice fish on them as have most of my friends. You can't really go wrong here.
MirrOLure LilJohn: While MirrOLure is known mainly for their hard baits, the soft baits are a favorite of mine as well. I've crushed redfish, snook and trout with their soft baits – particularly the Lil John series.
GULP ALIVE!: The hype is real. These things are great lures. The scent or "juice" they come in really does attract fish… If you're where the fish are that is. Pick any lure, they're worth a look to be sure.
Hard Lures
The other half of the lure coin. Just like the soft ones, you'll see a million different lures and not have any idea where to start. Here are three that you should actually consider. They are as follows:
MirrOLure: The best hard plastics in my opinion. From topwaters to suspending twitchbaits, these things are money. I always have some of these in my tackle box. Buy these.
Yo-Zuri: Another bait that you can't go wrong with. Topwaters and twitch baits, these things absolutely work. Definitely pricey, but they work without question.
Rapala: Sounding like a broken record here, but these things work 100 percent. Just like Yo-Zuri and MirrOLure I have landed a ton of fish on these. Like Yo-Zuri, they're a bit pricy but don't overlook them because of it.
Apparel 
This is a trick question because the best apparel is what's sold within your local marina or bait shop!
However, if you want to go a different route there are a few companies that you should support. Hint: They're not Guy Harvey or Salt Life (not going to lie I do own some of their stuff, but the following companies are way better in my opinion-they're small businesses).
Flood Tide Co.: I will admit that I don't know much about these guys, but they make some cool stuff and they're a small business. Give em' a look!
Eric Estrada: A Miami, Fl. based artist, he brings his art to life on fishing apparel. All around cool guy, check out his stuff!
Bonus- Howler Bros 
Heed the call. These guys make some awesome stuff with a real adventure vibe, worth a look.
All Fishermen Need Terminal Tackle
I realize that you may not know what that means. That's fine, this is an easy one. Simply ask the fishermen in your life what weights, leader, hooks and jigheads they use. They'll help you out here.
All the Fishermen that I Know ONLY Fly Fish!?
But Uncle Will! The fishermen that I STILL have to buy something for ONLY flyfish! Don't worry, I have you covered. There are actually a ton of directions to go with this, but I am giving you two. Only two. Rods. Reels.
Fly Reels
I'm fully aware that the reel you buy depends on the rod, but for arguments sake we'll assume that they want a high quality fly reel to go on a high quality fly rod. FYI: These aren't cheap.
Tibor Reels by Ted Juracsik: More world records have been caught on Tibor Reels than any other fly reel. These things will last a life time and are something that you can pass on to your kids. They're legendary.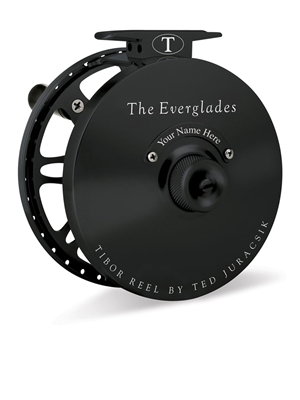 Able Reels: The level of craftsmanship and customization on these things is simply unparalleled. They're one of the top performing reels in waters around the world and have the records to prove it. If you drop money on an Able, you get what you pay for in the best way.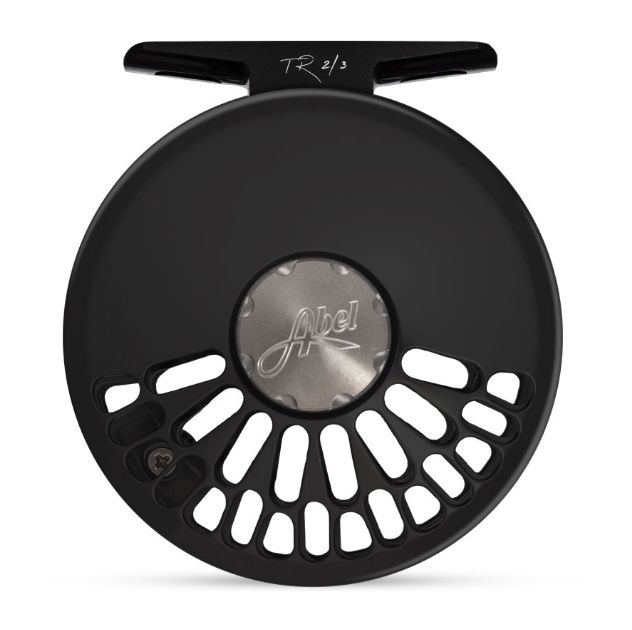 Hatch Reels: An elite reel that has proven time and time again in both salt and freshwater that it's one of the premier reels on the market today. From bonefish and tarpon to steelhead and golden dorado, these things are built for battle. Hatch reels are simply awesome.
Fly Rods
There are a number of good fly rods on the market today. That being sad, these three are simply MY recommendations.
Thomas and Thomas: The slogan of Thomas and Thomas is, "The Rod You'll Eventually Own". I should just stop right there. I've casted a ton of fly rods at local shops and even at ICAST, every time I've been super impressed by these guys. In my mind they're worth the price. I own one.
Scott: Scott makes a hell of a fly rod. Plain and simple, these things rock. If you don't give Scott a look you're doing yourself a disservice. Again, you get what you pay for in the best way.
Lamson: Ok this one may surprise you. The first two are amazing rods no doubt, but Lamson makes an great rod for literally half the price of a T&T or a Scott. I have friends who SWEAR by these rods. I currently have a Lamson reel. Everything these guys make is awesome. If you don't want to break the bank and have a rod that casts with the top level rods on the market today look at Lamson.
Other Gifts for Fishermen
Have I struck out with all these suggestions so far? Too expensive? Can't get it in time for Christmas?
That's okay. Here's a few items that all fishermen will love and are easy to snag last minute.
FACT: There are no fishermen that don't like to drink. Beers like Bell's Two Harted Ale, Reef Donkey or Sweetwater and liquor like Papa's Pilar and Frigate Reserve will be welcomed with open arms.
Literature like, "A Passion for Tarpon", by Andy Mill, "The Old Man and the Sea", by Earnest Hemmingway (my personal favorite) and anything by the legendary Lefty Kreh make great gifts. (P.S. also look at Zane Grey). 
Coolers, Tumblers, Koozies, Stickers, Etc.: This has a very high ceiling and very low floor. I own a Yeti cooler, koozie and tumbler and love them. You can save money with other similar brands like RTIC, Orca and others. Find out what brands that the fishermen that you still need to buy gifts for likes and purchase some of these items.
Like I said it can be an expensive cooler or a cheap sticker – big range, but all fishermen will like any of these items. Promise.
A Final Word
These are also great birthday gifts if you've already finished Christmas shopping! COVID has impacted all of us in many different ways. That being said, if you live in the greater Tampa Bay Area, here's a list of great spots to support where you can pick up these items. If for some reason they have an item out of stock they can order it for you.
Until next time, Tight Lines.